I read in disbelief when Catherine Brown, the food writer, revealed her discovery that haggis, a very unique Scottish dish, in fact, appeared first in an English cookbook 171 years before Robert Burns even mentioned it.
I was still in shocked when Allan Brown in his article "History Behind Scottish Myths", on Sunday, August 9th, listed other Scottish symbols, which turn out are originated from somewhere else.
The kilt, to take the most commonly bruited example, was originally Irish and Danish and then a sort of kitsch fancy-dress popularised by Sir Walter Scott; Hogmanay is a French word; whisky has its roots, should you care to investigate them, in Italy and China. By now, the alternative histories of tartan (invented by the central European Hallstatt tribe), bagpipes (known to the Hittites) and Bonnie Prince Charlie (light-loafered drunk from Bologna) are as well known as the official varieties.
He noted that for every Scottish claim of ownership and provenance, there seems to be a counter-claim. What seem to be givens are attacked first by correction then by revisionism.
The desperation to claim other countries' inventions as Scottish, according to Michael Fry, the author and historian, has something to do with Scotland small country syndrome its need to assert a separate identity (from English, of course).
But what we see today, when a man dressed in kilt and tartan, he will be immediately recognised as a Scot. Whisky is called Scottish national drink and noone really knows or cares that whisky was invented in Italy or China. When we say haggis, we immediately associate the dish with Burn's night and Scotland. It doesn't really matter if it's originally English. It has been claimed as Scottish for hundred of years.
However Scottish did invent and discover many things. In a 2003 episode of his quiz show QI, Stephen Fry remarked with amazement on the things Scotland did discover or invent but for which it rarely claimed credit. The list included adhesive stamps, the Australian national anthem, the decimal point, the Encyclopædia Britannica, hypnosis, the United States Navy, insulin, the hypodermic syringe and Bovril and the Bank of England.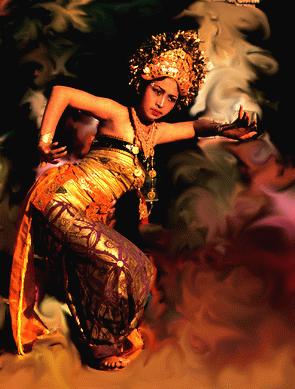 Now what Malaysia has been doing for the past few years, claiming many iconic symbol as theirs, I suspect, not only because they suffer from 'small country syndrome'. They probably learn from Scotland, that hundred of years from know, those who keep claiming these symbols, at the end, will be recognised as the owner. Soon we will forget that tempe, angklung, reog Ponorogo, and recently Pendet dance, are all originally Indonesian. Soon the history will rewrite itself and people will call them Malaysian, not Indonesian.
It's the worst scenario.
There is a big difference between Scottish and Malaysian claims on symbolic icons, though. Scotland might not discovered haggis, but they have been spending 350  years perfecting the dish. And it is not just being a symbol, it's there everyday all year round for every Scot who eats it on regular basis, not only on Burns night. And the 'original' creator of the dish – the English – turned up their noses and decided they didn't like haggis since 350 years a go.
With Malaysia, they just suddenly claim batik as theirs while Indonesia never decides that the country is too posh to have it. On the contrary, now everybody wears batik almost everyday. Malaysia also does little to support their claim. For example, how many people in Malaysia can actually perform a Pendet dance? How many of them who can actually play or make angklung? Do they have a famous dish from tempe like Indonesian's tempe penyet? Don't think so.
So there's hope.
Rather than keep shouting to the world that Malaysia is a thief, why don't we keep creating beautiful dances, music, and arts. Action speaks louder than words.